S. Elisabeth DeJuneas
Associate Attorney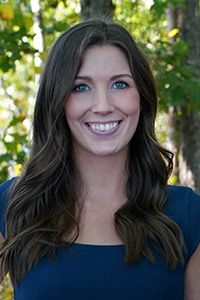 Originally from Waxhaw, North Carolina, Elisabeth attended Marvin Ridge High School. Elisabeth went on to attend North Carolina State University where she earned her Bachelor of Arts in Criminology with minors in both Law and Justice and Forensic Science.

After graduating from North Carolina State University, Elisabeth began her legal studies at Campbell University's Norman Adrian Wiggins School of Law where she was awarded a merit scholarship. While at Campbell Law, Elisabeth fostered her passion for both family law and serving others through her pro bono work and internships. Elisabeth served on Campbell's Pro Bono Council where she managed The Child's Advocate Pro Bono Project which works with Legal Aid to represent children during high-conflict custody cases. Additionally, during law school, Elisabeth interned at The Children's Law Center of Central North Carolina, as well as with a private practice family law firm in Raleigh, NC. During her third year of law school, Elisabeth successfully represented low income individuals seeking expunctions, as well as individuals undergoing a divorce seeking to appoint The Child's Advocate to their case.

Upon graduation from Campbell Law School, Elisabeth became licensed to practice law in North Carolina. Elisabeth is eager to continue working in the field of family law. Having personally seen the effects that a divorce can have on a family, Elisabeth understands the difficultness of the process involved, as well as the uniqueness of each family structure.

When away from the office, Elisabeth enjoys spending her free time traveling with her friends and family, reading, or attending baseball games.